Faunsies:: Free Raffle open!
I've been inspired recently so I decided that I'd make a species open to everyone to share my love of hoof children ahhhh~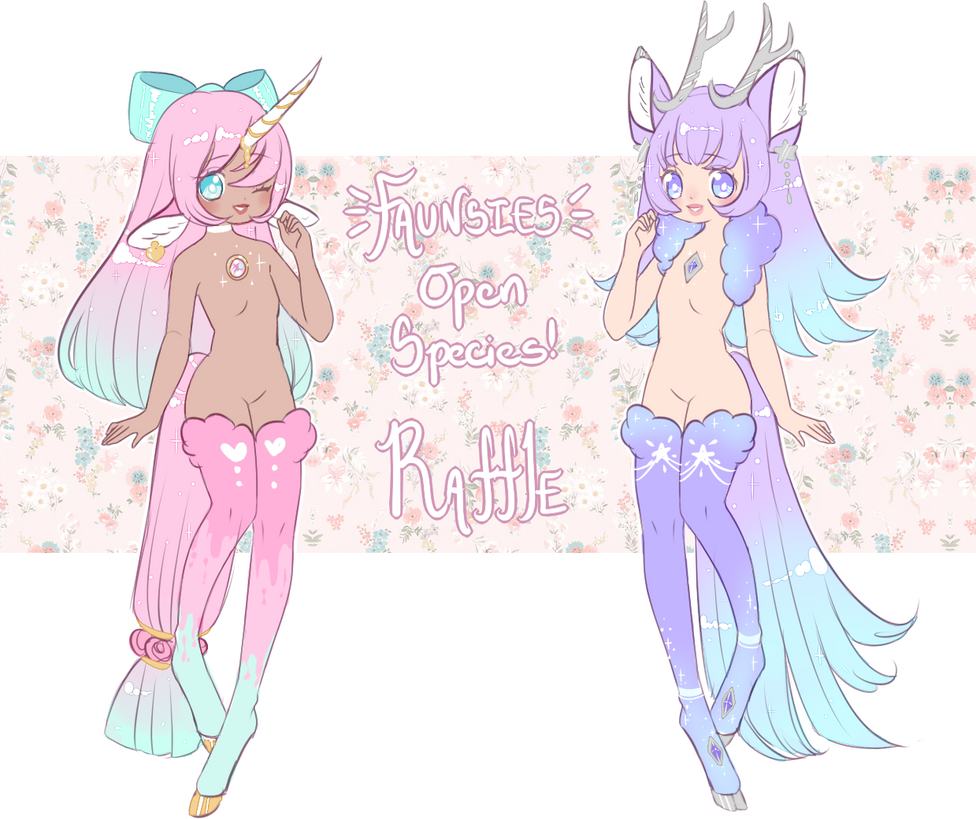 Find information on them here:
https://sta.sh/017xzmpd2e38

Discord group here:
https://discord.gg/rV64u9x

> new! <
Found some nice free bases for people to make their Faunsies on!
https://www.deviantart.com/synthbabe/favourites/78891884/Devious-Collection
make sure to properly credit and have fun!
sar-dine  omg thank  you? you're so sweet!
hikarushirou and we just opened the group on da >:3c
Mercutio AND THEY ADORE YOU BACK THROWS CONFETTI