Since this wasn't being used I'm changing it to "Draw for the person above you, but give their character a flower crown", which is too long so you get the weird short version for the title jhdhsjshdjfb
Edit: Added blacklist and tempt ban lists. Also, I contacted everyone drawing traditional art that wasn't scanned in, please read the rules as traditional art is only allowed if scanned!
How to play: 
Comment to with CLAIM and link some characters for the next person to draw. (At least 3 characters!)
Just telling people "anyone is okay" and such is fine too if you don't want to link to a folder or tag c:
Draw one of the user's characters that you commented for, and gift them a flower crown to wear~~
Edit comment with finished art and/or PM them the image c: (please mark as sent if you only PM them the image)
Wait for at least 3 more people to comment before claiming again!
Rules:
All character types are welcomed!
You may only claim for one person at the time! Finish before claiming for another!
Finish within 2 weeks!
All art styles and types welcomed minus sketches! If drawing traditionally, please have the image scanned.
No bump comments please, just use the bump button!
If you comment and realized you can not draw for the person above you for whatever reason, you may back out IF AND ONLY IF someone else hasn't not claimed for you! (just in case someone comments seconds before you with characters too hard for you)
I also run the Shape Shift Thread, have a look c:
Blacklist - DO NOT draw for these people, claim for the person above then instead!!
alissa - hide comment on thread after someone had claimed for them.
Tempt ban due to lateness - these people will be unbanned once they show me that they have completed their claims.
Claim~ Anyone on my unsorted folder is fine, thanks :D
[Super_Gay is kinda supposed for you to list 3 or more characters, but I'm fine with Corey~]
Done :D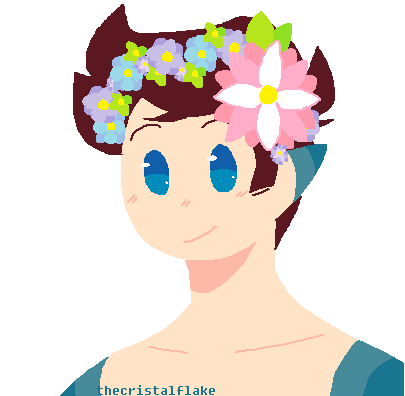 ill claim thecristalflake ;v; ill draw raiden!
edit: done!!! <3

id love art of any of these four fellas, their individual info pages are tabs at the side!!