Draw that Pokemon from Memory!
Just a fun forum game for something a lot of people like to do anyways! Basic premise: choose one pokemon from the 3 the user above lists and draw it without any reference! Just your memory! Just a little drawing practice~ You are NOT creating a character for the user above. You keep your own art!
Details
Rules
 Claim+Provide 3 Options for the user below (at least 2 different generations (ex: Piplup, Cosmog, and Sylveon)
  Draw the Pokemon you claimed in less than a month!
  Edit your claim with the art! (Place finished art under spoilers!)
Do
Put in a little effort! (color+fullbody) It's just more fun that way~Sketchy is totally cool though~
Place finished art under spoilers tab! Just in case someone else gets the same Pokemon!
Feel free to draw more than one if you get inspired~
Include a Canon Sprite for comparison if wanted~ (under spoilers tab of course!)
Don't
Claim if you don't have time, this thread will always b here when you do :D
Not responding to a message about your overdue claim=Ban
Draw anything pg13+ (this thread is not age restricted)
Take others' art (=instaban)
Extras
HTML by lowkeywicked
Claim!
Finished! I tried (despite what it may look like), and the low quality comes from me not remembering literally anything from any of the Pokemon except Litwick (who I adore!)
--
I'd like to see some of my favourite Pokemon drawn from memory! :o Specifically Weavile, Flygon and Volcarona.
Claim!
Skitty, shuckle and jumpluff
Edit: HAHA I MIXED UP BASTIODON WITH SHELGON WHOOPS
claim!! oh yikes
i didn't even bother lunala since i know nothing from the alola region/sun&moon games
not sure where i was going with petilil, um okay lol
idk why but i remember how watchog had those angry red eyes with smaller circle things in them, but i suppose i forgot the yellow- it kinda resembles the actual watchog? a little. at least the basic shape is right lol
bidoof, snivy and shaymin
Claim~ SoundBabe
i'm not good with pokemon so this is sad lol i hope it's ok?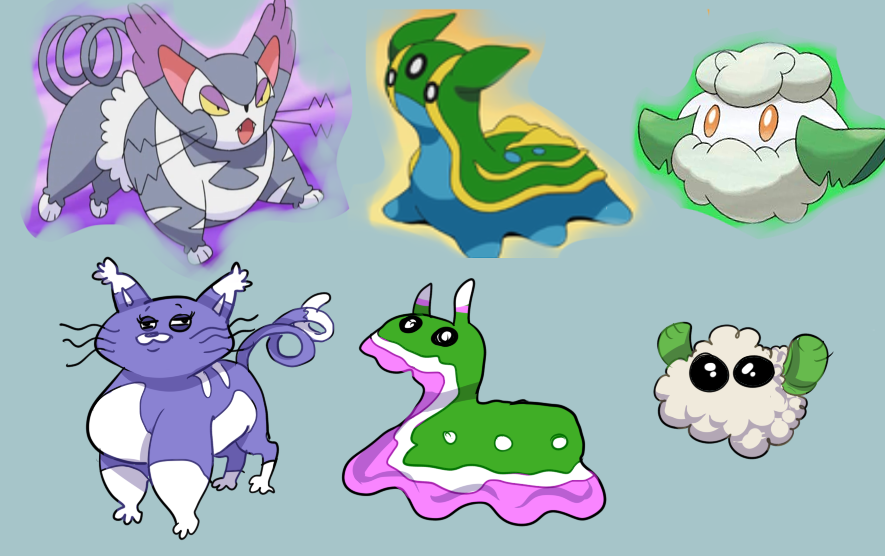 mismagius, lurantis, or mime jr!
CLaim! :D
Done~ I really wanted to do more, but I literally don't remember the others at all aha~ :')
Ahaha.... Well that happened :'')
Vaporeon, Snivy, Alolan Raichu