Yage's Chibi Commissions [OPEN]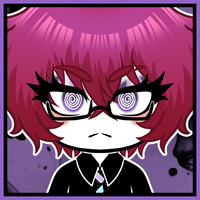 Yage's Chibi Commissions
Edit: I've made a Portfolio!! I'll try to post all artwork I draw there, so check it for more examples of what I can do <3
Hello, I'm Yage and I art sometimes!
I thought I'd try to get some extra money to help with the bills in the house, so I'm doing commissions!
Options
Details
Rules
You have to pay before I start.
No refunds after initial sketch is approved.
I tend to finish as soon as I can, but give me between a week to a month to complete.
Don't claim my art as yours.
Don't repost my art without my (and the commissioner's) permission.
Rules subject to change at any moment, so check every time.
Will Draw
OCs.
Fanchars.
Fanart.
Humanoids.
Flat faced furries.
Couples.
Monsters.
Light/candy gore.
Children, teenagers and young adults.
Simple shading.
Won't Draw
NSFW.
Extreme gore.
Offensive art of any kind.
Fetish art of any kind.
Complex designs/backgrounds.
Long snouted furries.
Ferals.
Complex shading.
Elder people.
Real people.
Ordering
Feel free to reply to this thread as well as messaging me privately.
Form
Username: your username

Comm type: head/half/fullbody

Refs: references of your char

Details: pose, expression, stuff you want to add to the commission/i might miss from the ref

BG: y/n - details

Outline: y/n - details

Shadow: y/n - details

Payment: Paypal/da points
Slots
I'll have limited slots for now, to prevent me from burning out. If you request a private slot, your details won't be listed here.
@user

Character - Comm type - Status

@user

Character - Comm type - Status

@user

Character - Comm type - Status

@user

Character - Comm type - Status

@user

Character - Comm type - Status
HTML by lowkeywicked