Lucifer's Art Commissions (and customs) [OPEN]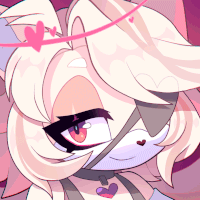 Commissions by the Light-Bearer
While I currently still live with my parents and are therefore not in an immediate need of money, I do want to set up a personal funding rather than leeching off them like I do now, but due to mental conditions, I am unable to hold a proper job, part-time or otherwise (believe me, we've tried).
SO, since I love art and people have told me I'm better than mediocre at it, commissions are of course the next best option! My art is a little bit all over the place occasionally, but I hope there's something for you here!
Details
Strengths
Humanoids
Mobians
Seedrian (incl. seed subsp.)
Fanart
Won't Draw
Dragondrians
Pregnant people
Fetishes
Some other things maybe but these are the Main Offenders. If you aren't sure if I'll draw something or not, don't be afraid to ask!
Ordering
If you are interested in ordering, send me a PM/Note here or on DeviantArt, or DM me on Discord if you know mine. You don't necessarily need to use the order form.
---
Current Queue
Order Form
Username: Your DA and/or Toyhou.se username
Style: ---
Refs: ---
Extra: Specific pose idea or outfit or what have you
---
HTML by lowkeywicked