[OPEN] Spectrum W's Pixel Commissions!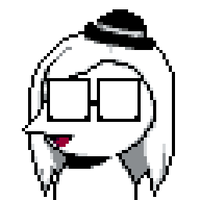 Greetings! And welcome to this corner!
I specialize in pixel artwork and pixel artwork accessories. If you're looking for things such as:
Icons
Page Dolls
Chibis
Inventory icons
Or other things such as scenes, fake game screenshots/mockups, etc
Then this is the right place!
Payments must be upfront, at least 50% of the total value before I begin to work on the image. I work with Paypal and shall disclose it in private.
Reference pictures are preferrable if toyhouse page on the character is not available.
You are free to upload the commissioned art as long as I am credited (link to my toyhouse is good but a mention of my username works, too.)
Pixel art sizes are based on: Size, Color Complexity and whether it has a bg or not.
Can do mecha/gore/nsfw (no underage)
I have the full right to deny a commission.
To get in contact, feel free to PM!
Prices are in USD.
| | | | | | | |
| --- | --- | --- | --- | --- | --- | --- |
| Maximum Size | | Background Available? | Price (Normal) | Price (w/BG) | Retro [2 - 6 colors] | Extra Frames Price |
| 32px and under | 1 | No | 10 | N/A | 6 | 2 |
| 48px | 1 | No | 15 | N/A | 8 | 4 |
| 64px | 2 | No | 20 | N/A | 10 | 6 |
| 128px | 4 | Yes | 30 | 40 | 12 | 8 |
| 256px - 320px | 8 | Yes | 40 | 50 | 24 | 10 |
Pixellated chars/Objects (Small)
Pixellated chibis (Original size 64px)
Pixellated chibis/characters (Original size 128px)
Pixellated scenes/larger sprites