KingxLink's Pixel Comms! || 5-30 USD || 5/5 Open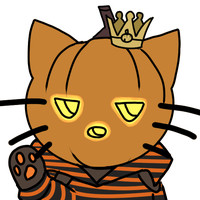 Looking to take some more commissions! I'll be accepting couples this time around, as well as offering some smaller pixels!
Important Notes:
These are all BASELESS - hand-drawn to suit your character!
Wait times may be up to 2 weeks - I'll inform you ahead of time if it'll be longer
Payment is done through Paypal invoice


       Slots:
1. 
2.
3.
4.
5. 
Toincy Sprites - $5 USD


 

Single characters only
Floating/bouncing animation - $1 USD

Small Pixel Dolls - $15 USD




Starts at 300x400 px canvas
Flat colors -$5 USD
Additional Character +75% base price
Blinking + $2 USD
Floating/Bouncing + $3 USD
Complicated Props +$10 USD
More examples available
XL Pixels - $30 USD
Additional character + 75% base price
Blinking + $4 USD
Bouncing/Floating + $4 USD
More examples available
Order Form

Name: (your username/what I should call you)
Commission Type: (Toincy Sprite, Small pixel doll, XL Pixel)
Character Reference(s): (Flat color fullbody images preferred, but I can work with written descriptions or photo collections for an additional fee)
Animation: (blinking, bouncing, or floating)
Paypal Email:
You can comment here or PM me the form!

Sadismancer Yes, the last slot is open! Feel free to PM me details of what character you'd like, any pose or personality information you have, and your PayPal email!
Heya! I'd love to order a small pixel doll for a friend's birthday, but it'd have to be done by the 24th. Would this be ok? If it is, I'll DM you with the form filled out :D
BBeth195 I can absolutely do that! That's just about two weeks, so it's within my usual range anyway! c: