♡ Kitsudon's Commissions 2017 [OPEN] ♡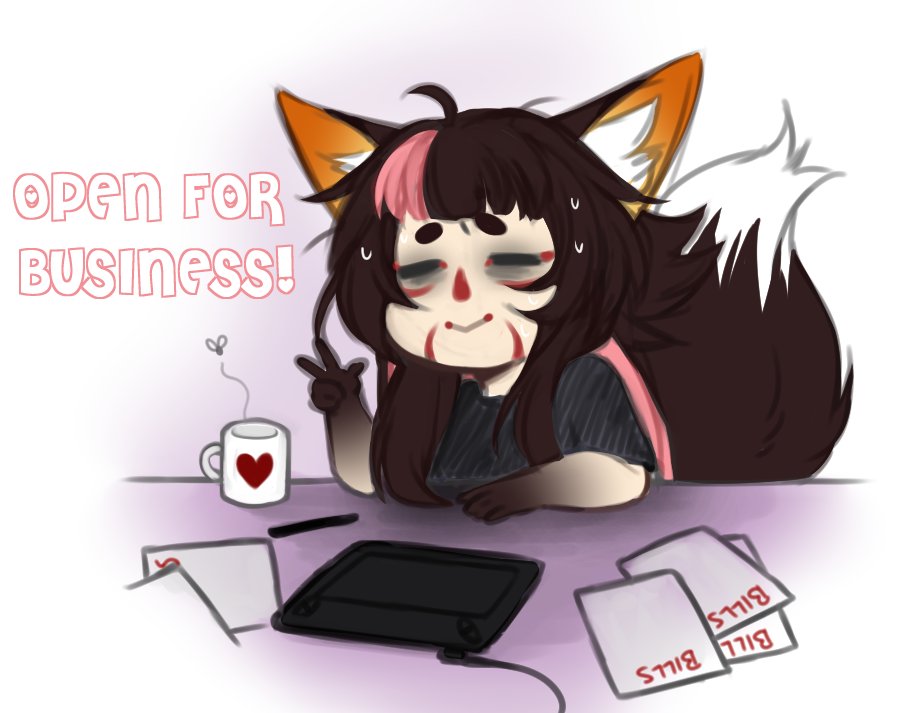 Hello everyone and thank you for taking a peek at this thread!
My name's Kit and I'm one of many struggling artists just trying to survive in these rough times.

In summary of my financial situation: I've had to quit my last 2 jobs due to mental, emotional and physical health reasons and I do not have the strength to apply for another at this time, so opening up commissions is my only "safe" option if I want to recover from trauma while also still being able to pay the bills and keep my head just above the water. I know it's difficult to live off commissions - it's honestly very scary for me, but I'm hoping that with my current skills, I'll be able to offer my services in exchange for support!

My current funds (about $600 left) are rapidly diminishing due to the many monthly bills I have to pay for, such as my health/car insurance, phone, bank, and credit cards that I use specifically for groceries. Its approximately $300 per month that I don't have, and this is just if I go by paying the minimum that I can (for the credit cards and bank specifically), which for someone like me, is a lot of money;;
That having been said, here's what I have to offer for the time being, and below the chart are links to other places that you can find me for contact!
---
PRICES: FLAT + ADDITIONAL FEES
Extra elements are an extra charge:

Armor/Weapons/Detailed Wear (based on complexity): $20 - $100
Wings/Tattoos/Elements/Props/Complex Accessories (based on complexity): $10 - $50
Anthro/Furry (based on complexity): $10 - $20
Taur (based on complexity): $30 - $50
Backgrounds:
Transparent, white, or single color (or gradient): No charge.
No detailed BGs available at this time.
---
If you have any questions or concerns or if something wasn't covered in the TOS (I did my best to cover as much as I could but there's always the chance I'll have missed something), please feel free to ask!
It would be very much appreciated if I could get any signal boosting, and as embarrassed as I am to ask for the help, there is also an option to donate to my Ko-Fi if you're unable to afford my commissions at this time! Any little bit would help a lot!
Other places to find me:
Kitsudon @ deviantArt (active)
Kitsudon @ FurAffinity (less active)
Kitsudon_ @ Twitter (super active!)
kitsudon @ Tumblr (currently working to make this active!)
Once again, thank you very much for taking the time to take a look at my thread and I hope to do some business with you! Have a blessed day! ; w ; )/