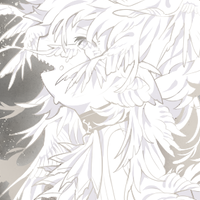 Due to confusion, this thread has been changed to be a gallery for completed commissions and used as public advertisement.
***** Monthly slot openings will now be announced via bulletins. Please subscribe to me for openings. *****
Rules
-Price is $8-$10 USD each
-Price depends on character complexity
-Slots always open on the 1st of every month
-Limit 1 slot per person
-Limit 3 minis per slot
-I'm open to drawing just about anything. But I have the right to turn down any designs I feel I can't do.
-Paypal only.
-Payment is due within 24 hours***
***If for whatever reason you can't fulfill this, please let me know in advance. We can work something out!
-Please PM with the order form provided
Order form
Character Reference(s):
Character personality:
Specific requests?:
Character Reference(s): https://toyhou.se/2075227.eremiel-colliar
Character personality: Quiet, serious, regal!
Specific requests?: If you could draw him without his horns, that would be perfect! He only wears them during battle! But maybe with him smirking and crossing his arms? ;u;/ Please have fun with it.