☆ cheap writing commissions ☆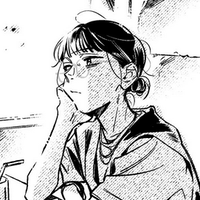 WRITING COMMISSIONS
2USD for 100 words
As of now, my word limit cap is 5000 words because I'm unsure if I'll be able to write more than that
I would like to post any fandom works on Tumblr, if you'd be happy with that. AO3 has a policy about commissions and posting on Tumblr would be the easiest for the both of us. Of course, I can send it to you privately via email if you'd prefer.
I accept payment via my PayPal
You will not be charged for more than you commissioned, if I go over the limit anything extra is free of charge.

be that as it may, if i'm way over the limit, i'll chuck you a message to see what we can do

You can find examples here and on my AO3

if you're more interested in getting biographies, you can find some examples here

Please do not take credit for my work
WHAT I WILL WRITE
Most, if not all femslash, I am most comfortable with female dynamics
Fandoms that I'm familiar with, you can find a non-comprehensive list here, if you're unsure just ask!
OCs, if you can give me descriptions of their personality, previous writing etc. and if you're okay with slight mischaracterizations on my part
Lore and/or bios as long as you give me the information I need
WHAT I WON'T WRITE
Anything NSFW

Large Age Gaps

Genderbends

RPF (Real People Fiction)

Abusive/Toxic Pairings

Excessive Angst
I RESERVE THE RIGHT TO REFUSE A COMMISSION IF I AM UNCOMFORTABLE WITH IT OR FEEL THAT I CANNOT DO IT JUSTICE.
If you'd like to commission me, just let me know and we can discuss any details from there! 
I've been looking for writers for backstories for my mains omg! I still have to work out exactly what I want haha but I'm definitely interested and may be in touch soon if you are still open?
I'm always open! I just work on commissions in chronological order, feel free to drop by whenever you're ready with details, and I'll be happy to write for you!

are you familiar with the video game/fandom watch dogs/watch dogs 2? it's a super tiny fanbase but i had to ask jic <3
I can't say that I am, but if you don't need a super canon-heavy story and can provide me with details of the characters you want me to write for, I'll probably be able to do it!

Oh, no I'm not, sorry! If what you want isn't heavily reliant on canon knowledge, I can probably work with given details though!

Ahh, I've been overseas and totally forgot to check my thread, sorry for the late reply!! I'm happy to work with material you already have, or edit an existing story, if that's what you're looking for. Are you still interested in getting a commission?