Very sketchy requests [CLOSED for the time being]
STATUS: Time is currently rather scarce for me. I will still be finishing requests I got as of now, but if you're still interested in trading art or getting a commission from me, just shoot me a message anyways!
Hey there everybody!
Since I'm trying to get back into the groove of drawing a bit more everyday, I thought why not make some other people happy with it too and open up some sketch requests. I mostly doodle on paper and do portraits, examples given a bit further below. I probably won't have the time to take each and every request immediately, so it might also take some time until I get to yours. Now comes the sketchy (hahah, get it, because- I'll find my way out.) part. I won't ask for any faves or likes in return, however, I ask of you to do something nice for a fellow user today! 'tis the time of being positive and supportive of each other, fellow citizens.
Things I'm decent at:
human portraits
long hair
Things I'm not that good at / can't really draw so please don't be disappointed:
animals and anthro heads
robots
literally every kind of background I'm just learning to do those okay
Please note that I might not draw every sketch the same and that some might be more / less than others, it entirely depends on my current mood and time frame. That does by no means say that I didn't like drawing a character; it's merely dependent on what I'm able to do at the moment I sketch! Thank you for lending me your characters for practice!
My Timezone is GMT+1 so please don't worry about me posting 'in the middle of the night', I promise I'm fine ;u;
Commissions are still open as well, if anybody actually wants this, by the way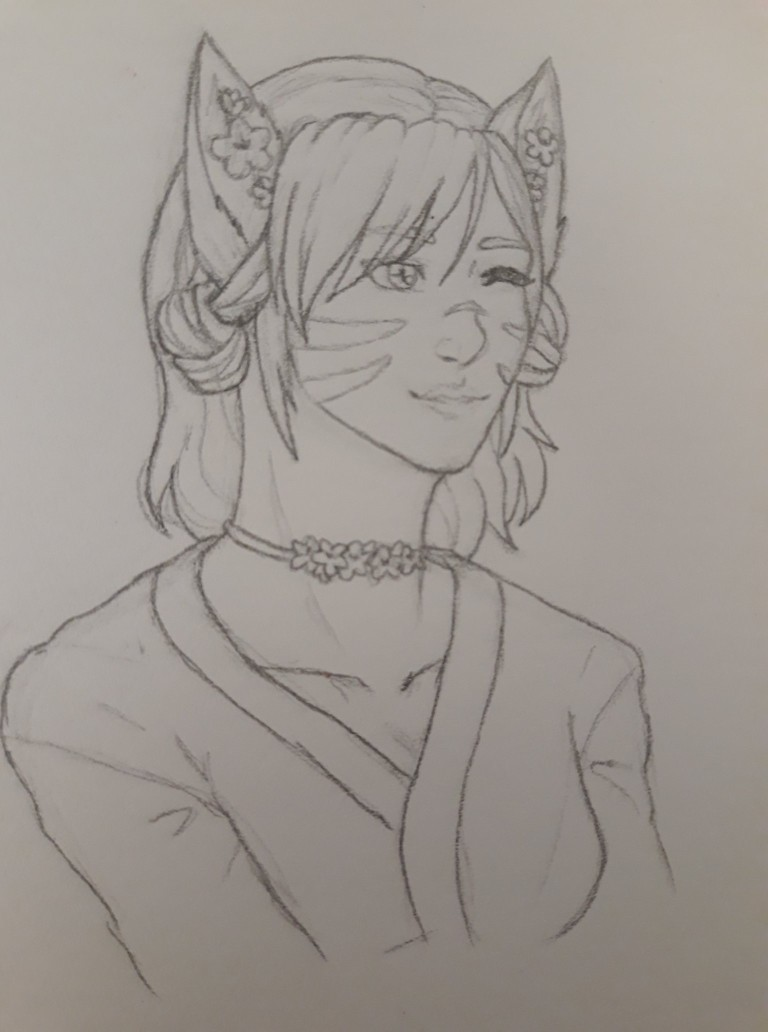 I really love the flowers this girl carries everywhere; she looks so playful but calm at the same time! Thank you for requesting c: