Welcome to Toxxi's
🔞Art Commissions and Trades🔞
About
My name is Toxxi and I'm a disabled adult and abuse survivor still trying to get on my feet. Currently, I have no other way to make money outside of selling commissions or taking donations, so it would be very much appreciated if you would take a look. Even the cheapest options help me, as I have no other form of income and no other way to save up for things I may want.
Whether you order a commission for cash or for Flight Rising currency, I don't begin work until I've been paid first. I only use PayPal for cash, and I don't charge extra for currency conversion. I know how it is.
Latest Bulletin
---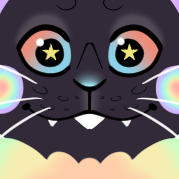 Apologies for the broken images in the art examples! Not only have these been fixed, but now each image is hyperlinked so that you can see the full size!