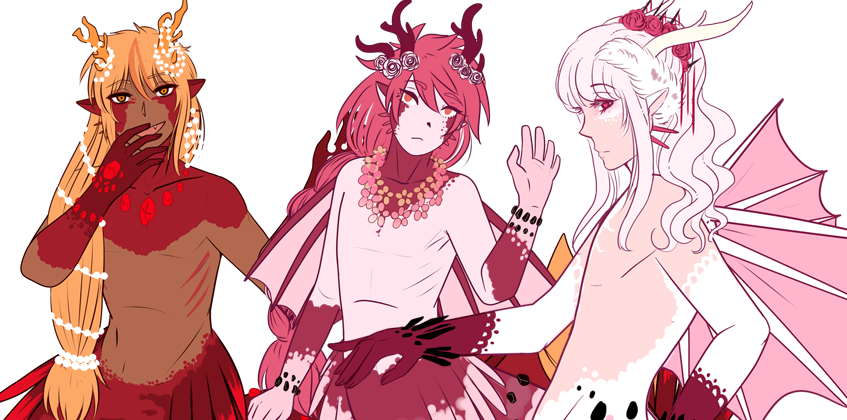 Hello and welcome to toyhou.se's official vetehi group!
This, along with its deviantART group, are the centers of the community-related fun and information!
Make sure to join as a member to be able to access all the forum areas: only market place is currently available for guests! 
You don't need to own a vetehi to be a member! 

Vetehi is derived from the Finnish word "vetehinen", referring to mermen or the rulers of waters.  
They are a closed subspecies of dragons, evolved to look more like humans in order to lure them in and hunt them.
Plural: vetehi ("two vetehi"; "there were many vetehi")
READ MORE ABOUT THEM FROM HERE!