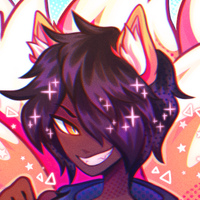 ---
I may have drooled the first time I met her yes, BUT this was because she found me interesting! I love her as well because she's strong and outgoing! Ready to face the challenges she's given! But also still being more than able to cuddle and love you~ Happy to have her as a wife~! But also scary because Gou is looking at me... goodness if looks could kill.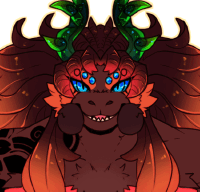 ---
He's pretty cool, his mouth was drooling when he first saw me but alas my brother thinks of him as a disgrace! I don't think that! He's very cute and I love patting him on the head~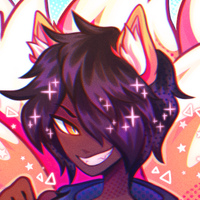 ---
SUZUME IS THE EPITOME OF PERFECTION. She is super soft, lovely to be with, and just lives in the moment! She loves me so much, it's almost scary! I'm proud to have her as one of my wives~! (I don't normally choose favorites, but Suzume has the best ass so HER HANDS DOWN)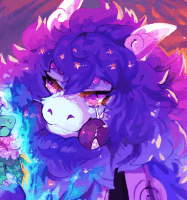 ---
I found him hiding within a crate in a ruined noodle shop. I fell in love with him when our eyes touched. He thinks the same to me as well! I give him whatever he desires.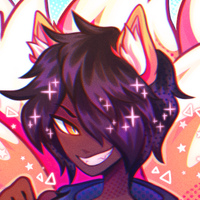 ---
Yoshio is just so GREAT! How can a man as perfect as him not have a woman?? Or man?? I don't know but GOODNESS he's great! I know he thinks I get in the way, but he's always giving me a snack anyways~ He loves me, but won't admit it!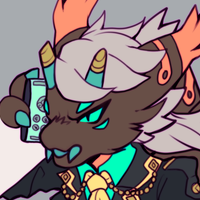 ---
The kid gets in the way of my business work. I usually work in my human form as he seems too fascinated with my true form constantly complimenting my charcateristics~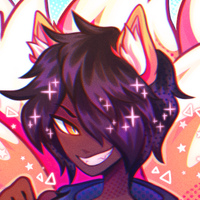 ---
I LOVE THE GUY! Definitely an interesting little fella, but he seems so happy to be with me! H-Hope he doesn't like me only cuz he's allowed to... eat me... oh goodness-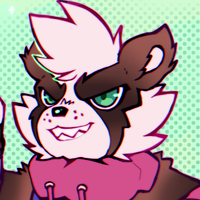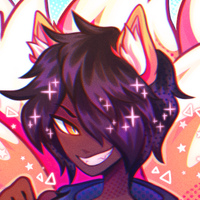 ---
HE'S MY BESTIE FOREVER AND EVER~!! There's no one in the world who could ever replace him as that! I love the lil dragon boi! He hugs me, kisses me. and makes sure I'm well fed! He once fed me a whole turkey! I swallowed it in one whole gulp! Then he fed me cheesecake- OOOO I LOVE CHEESECAKE TOO~!! He gave me a whole cake to eat and I TORE IT UP~!! Roku is so good at cooking too, it's frightening to think he could ever make a bad dish! I love everything he feeds me~! I love him too~!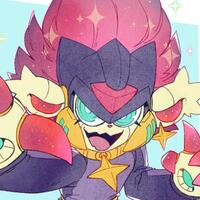 ---
OMYGAAWWWD BESTIIIIEEEE!!!! He is legit the WORLD to me. I run on Rayboi energy, the man is amazing and I appreciate his entire existence! To those who fucked him over...FUCK YOU! This dude is perfect and I always love talking to him about nonsense and playing games with him! HE ALWAYS MAKES MY DAY! He always checks up on me and gives me amazing gift art I never expect! He tries so hard being epic and hes great at it! *MWAH MWAH* I WILL FOREVER GIVE HIM MY LOVE!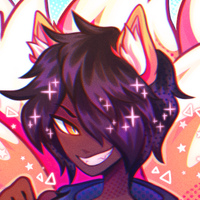 ---
She has a really nice ass- And thighs- and she's adorable- and she is pretty open to do whatever! She's an S Tier Kami in my opinion! Don't listen to Jhene-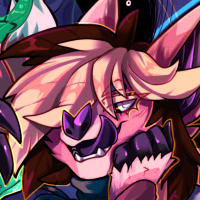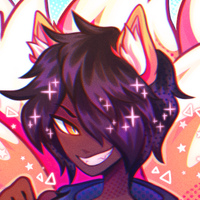 ---
GIYU AS A TSUCHIGUMO!!? HE'S SO CUTE OH MY GOD LOOK AT HIM!!! I- I lov- I l- *Faints from happiness*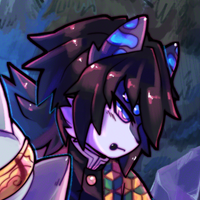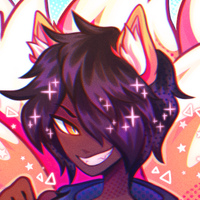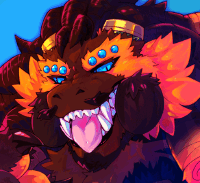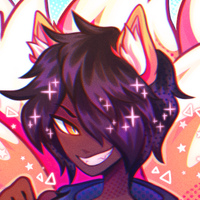 ---
She stepped on me once. Instantly fell in love. Wait what does she mean flesh hasn't been a thing for decades?? HAVE THE ROBOT MASTERS FINALLY KILLED ALL THE HUMANS!?!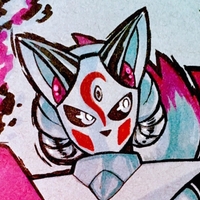 ---
I've never seen other kitsune but...this one is made from flesh? In my world flesh hasn't been a thing for many decades.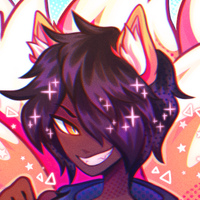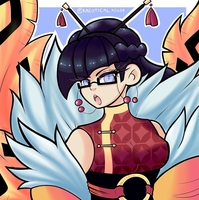 ---
*rolls eyes* He reminds me much of Rayben and he likes bothering me. I suppose I should give a little of my attention just so he can get over it.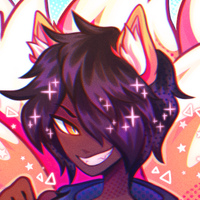 ---
I kinda just... wanted to remind peeps she exists. Ion really like her- Well I like her but she kinda meeeeean...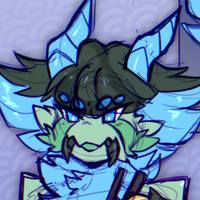 ---
I uh...sell products in Tsuchigumo remedy...this kid I have never seen before...I hope he's trying to advertise me~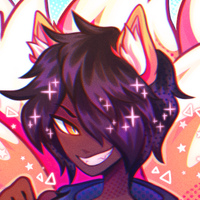 ---
He's GREAT! This guy is def my typa greaser! Oi! Oi! Oi! I love it when he says that it's actually adorable- And he wants to fight? Psh, he's not gonna be happy about the outcome I'm afraid~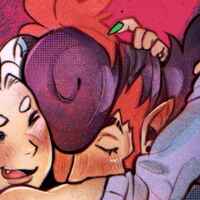 ---
OI! The foxboi! I like his style. He reminds me of those socs from Mornin' Breeze. He's savvy an' tuff! I'd like to rumble with him any day! *lets out a roar*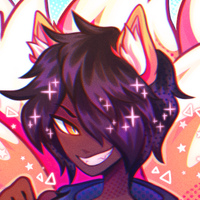 ---
That is one gay spider- BUT I love the boi! He's a pretty positive peep and we got along pretty quickly! He's got this slight turpitude to him but it's nothin to worry about cuz he's a big softie >:3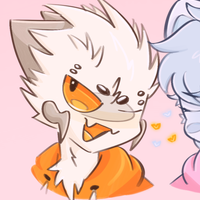 ---
That's one gay fox! One of the besties, I must say! He's kinda fruity and has some.. unique interests, but I still admire him! Hopefully we can spend more time together in the long run >:D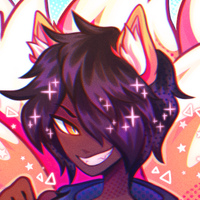 ---
I hope Braxon doesn't realize I'm lookin' for someone to ea- I mean, teach me the ways of this world. I have no idea how the hell this place works but I'm willing to learn! Maybe I'll talk to Braxon and see if he can give me some pointers... wait but then he'll be curious as to how I know his name- Shit- maybe I'll join these guys who look like rookies as well! Hope they don't mind how small I am-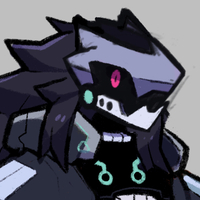 ---
I don't know if he works here but I constantly see him scrimmaging through the office. Maybe he's apart of the Juniors Analysis team?