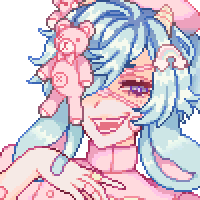 These terms apply to commissioners/clients, for design terms please refer to the respective Ownership tab.
---
Terms of Services (as of January 1, 2021)
No refunds on any commissioned artwork/adoptables/etc. 
Do not claim my artwork as yours.

When uploading publicly, please credit me.
Do not crop/edit out my watermark. You may request an unwatermarked version, but my watermark is usually tiny and unobstrusive.

I do not make edits to past commissions, and I only allow 1-2 stages of sketch approval for current commissions. Any edits made afterwards will cost you a fee.
I do not do commercial work. All paid work must be for personal use only.
If you purchase an adoptable/design from me, you are subject to my Global Design Terms of Use (can be found in the Ownership tab).

As of Nov 18, 2022 my blacklist has been moved to the Ownership tab.

I do not revoke paid designs on any basis, but if I find you breaking my TOS, you will be blocked and banned from all future interactions.

I can revoke free designs at any time. You will not be refunded for any additional purchases made.

Tracing/direct referencing/theft will not be tolerated. You will be blocked permanently if caught, and reported to site authorities.
You may not use my artwork to promote any form of hate, homophobia, transphobia, racism, sexism, or marginalized discrimination.

There is no strict punishment set for this, but you WILL be punished.
Please do not use transphobic slurs to refer to my designs/characters. If you are unclear on what this entails, please ask.
---
Disclaimers:
If you have commissioned me before January 1, 2021: I obviously cannot make you agree to these terms, but since these are the bog-standard rules, you will not be exempt from fair punishments if I catch you breaking them.
Regarding blacklists: Being blacklisted simply means you can no longer acquire my designs, these are not a personal vendetta. Occasionally, you may only be blacklisted after I see you offer on any of my designs.