CLOSED SPECIES - 4 ADOPTS $20-$35 NEW BATCH
STARTING JANUARY 17TH
SAEVA 
ALL MALE SPECIES
PLEASE READ THE ToS HERE.
Backstory/traits will be reworked in the future.
And can be seen by guests in this TH world.
If you purchase a Saeva, you will receive an invitation to join this world.
COMMENT OR PM SLOT NUMBER(s) if interested
If you have any questions, feel free to comment, PM, or email me at [email protected]
---
Please click on the links to view their profiles.
Slot 1: CLOSED - PROFILE
Owner: Noctyrne
Slot 2: CLOSED - PROFILE
Owner: NixPix
Slot 3: CLOSED - PROFILE
Owner: manthepan
Slot 4: CLOSED - PROFILE
Owner: jellolas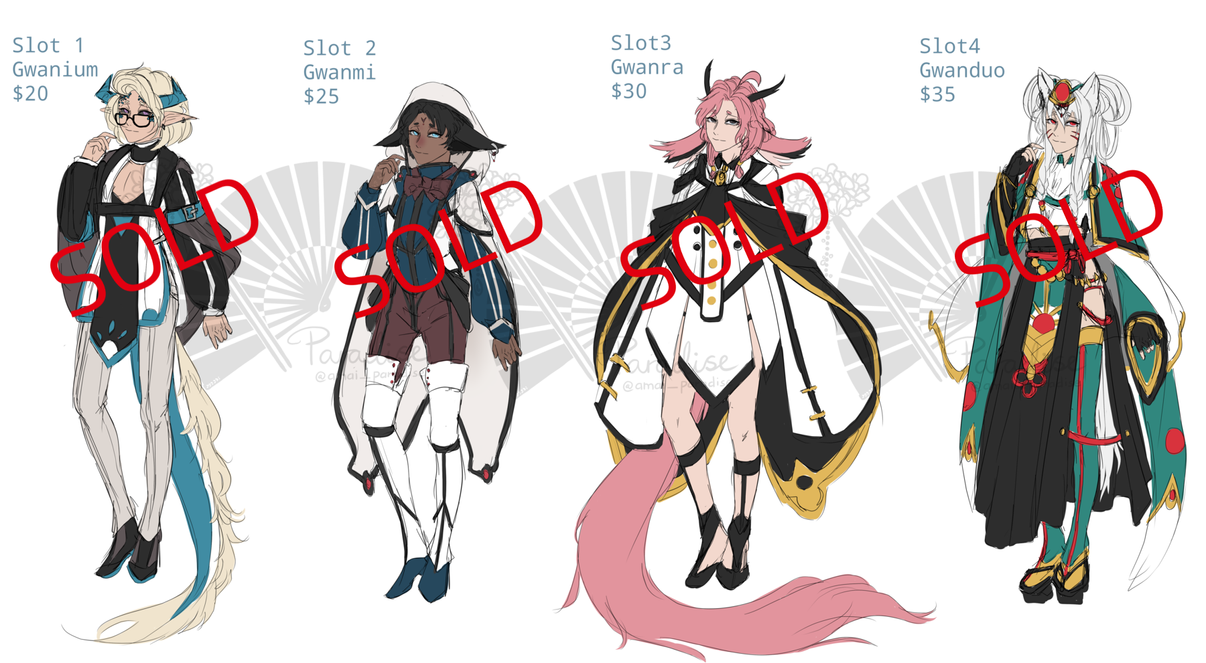 sukoshi Sure, I can hold for 48 hours unless you need an extension. In which case, please PM the circumstances~
Noctyrne Yeh, but not all will be available as pairs. Some might be only gwans and some might be only gwyns with just a few pairs here and there. The story is being redone so the pairs aren't necessarily important at the moment anyway.