🌼🌸🌹 cute pixelly sort of shit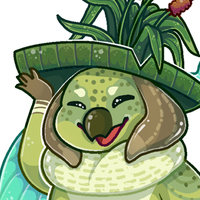 i beg u,,,, please make sure your references do not have obscuring watermarks on them prior to getting a commission,,, i cannot See :(
News
01/07/2022 we in business again 
10/21/2021 bruh i gotta pay bills turns out. yall comm me a little bit on the kofi
10/08/2021 out of slots buddy check back next month o/ 
10/01/2021 we open for a week, i got 10 slots, yall hit me up, you can use my kofi to comm me: https://ko-fi.com/lechet
09/09/2021 shits closed until october 1st, thank you guys! subscribe to the thread or ask me to ping you whenever im open if you want
09/06/2021 hey im closing commissions on wednesday the 8th! they're gonna be closed until the first of october!
08/11/2021 my old laptop i keep at work so i can draw at work finally fucked up and i have lost Photoshop on it. still got sai. just cant animate at work now. coming along slowly lads.
07/25/2021 i managed to pay one whole bill from commission money. this is the Big Leagues. it was only a $48 credit card bill but still.
06/17/2021 fixed my ko-fi up a bit. im in the process of moving my bases over to it and i got commissions up on it if you wanna pay through ko-fi (paypal or stripe)
05/24/2021 absolutely obsessing over cats (1998) at the moment it figures i would get randomly fixated on some shit like this. 
05/14/2021 my tablet pen arrived! back in business baby $$$ 
05/12/2021 MY tablet pen is,,, being held hostage in a customs center in Cincinnati. im trying to shit out art w/ this broken old tablet pen ive got but its so frustrating i want to cry. it like doesnt register whenever you move it away like it'll still keep drawing even if the pen is an inch and a half away from the tablet. and it'll completely lock up the art program like i'll have to just move my pen completely away and use the mouse on the program to get it to go back to registering any sort of input. it makes it so hard to do anything and im losing my mind. pls give me my pen, cincinnati. 
05/06/2021 fucked up and lost my good tablet pen. i've ordered a new one and im gonna try to draw with what i got -- old broken ass pen. new one should get here *checks notes* may 13th? maybe? from japan. 'cos i got an old tablet. ancient. 
ALSO I LOST that chargeback despite having DONE THE ART so im thinking about stop taking paypal, maybe idk if theres anything else. paypal deadass said "digital services arent covered so anyone can do a chargeback and win" so fuck em. also gotta pay $20 for them doing a chargeback.  
04/14/2021 yever just be sittin contemplatin ya life,,, like,,,, i need a new job,,, i sure would like some healthcare. why dont i get job benefits,,, the Hard Hitting Questions this morning
03/31/2021 my youngest baby got attacked by a dog so i've been dealing with that
03/25/2021 stimmy didn't go far y'all
03/17/2021 been hyper busy with work all week and exhausted,,, pls bare with me
03/02/2021 my hotel is having their first virtual audit and im a very stressed lech
02/23/2021 having a 50x50 pixel icon raffle over on Deviantart pls enter for potential free art 
02/17/2021 my car is,,, not starting,, and im working super long hours this week at the hotel, so im a bit,,, discombobulated. bare w/ me pls
02/11/2021 the entire east side of my hotel got flooded today. i wanna die. i've been up here since 5am and its very squishy


01/08/2021 bruh league dropped the new Ruined King lad, strong dante vibes


01/07/2021 i have purchased a new computer. it is a desktop. its a little shitty one that needs At Least another stick of ram. but itll do. art-wise, trello seems to be working out.


01/05/2021 Added a Trello queue. idk if I'm going to keep up with it but I'm gonna try using it.


01/05/2021 workin on the thread a bit
01/01/2021 hap new year
   COMMISSION TYPES

Chibi Heads

$6.00




$8.00






Smol Pixel Headshots

50x50 w/ Background

$8.00




$12.00




$12.00










Pixel Icons 50x50

Headshots - $12.00
Fullbodies - $15.00
(animation: +$4.00)




Pixel Icons 100x50

$20.00
(animation: +$5.00)




Lined & Colored Busts

$20.00




Square Box Icons

250x250
$30.00




Binary Fullbodies

$35.00




PWYW Grab Bags

Pay any amount of $$$ USD 

and get a random piece of art.  Includes things like:

Sketches, Chibis, Pixels,
Icons, Full-bodies, etc




​​​​​​​​​​​​​​​​​​​​​​​​​​​​​​​​​​​​​​​​​​​​​​​​​​​​​​​​​​​​​​​​​​​​​​​​​​​​​​​​​​​​​​