Go back and keep on reading then! Miraclewish has a LOT to discover so stop wasting your time here! Geez, kids these days!
---
Edit: ...Archie? Totally wasn't expecting to see you here...
Björn
Stop bullying the readers, you Old Grumpy Bat... ¬¬
some time ago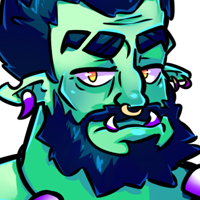 MyBabyMaggie
Maggie? What's this? How do you use tHis -.,?
some time ago
Maggs~
DAD!? What are you doing here? OH MY GOD! THE.CRINGE.IN.THAT.NAME! CAN YOU STOP, PLEASE?
some time ago