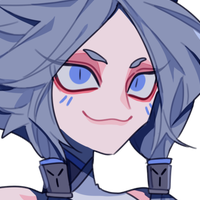 Profile
---
Not Hopeless: Just Romantic

A highly social and cheerful catboy, Vaerin isn't shy and will eagerly get into someone's personal space (within reason). He's an avid fan of all things plush and cute.

Spellcaster: Brew Up Beauty

In their spare time, Vaerin studies potion making.They're particularly interested in brewing potions for eternal youth or beauty in the hopes of retaining their appearance.
Abilities
While Vaerin holds no magical power by herself, she is rather nimble making her a tough target to hit in combat.
---
Trivia
Vaerin's best friend is Cinis.


She enjoys breezy summer days, but cannot handle hot weather or high humidity.

Vaerin uses any pronouns