Profile
---
Build
small-chested, fragile
---
Aesthetic
doll-like, delicate
---
romantic • polite • sweet • infp
This is "my ideal me" - so how I would like to imagine myself as a character. More than current myself, I would call it a goal?
Favourite colours: Light pink, white, beige, light brown
Favourite food: Tea (especially with roses), shortcake, strawberries, sweets
Is scared of owls
Loves singing, drawing, anime and baking sweets
Literally never wears pants. Ever.
Miyumiko Fubuki • best friend
Content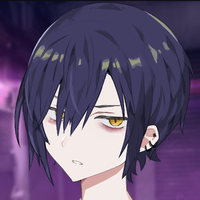 Nana Kirameku • twin sister
Twins, but also polar opposites
Character Name • relationship
Content