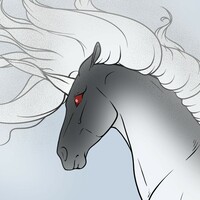 ---
Adoptive son || True to his nature, Fogslay was initially distrustful of Difèrne, but when he realized that she had his best interests at heart, the colt opened himself up to her about his loss and allowed her to care for him. She helped him move past this difficult period in his life and he followed her back to Anthurium, where he is healing his trauma and pursuing his passion as a botanist.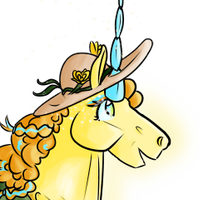 ---
Adoptive mother || Difèrne stumbled upon the colt and his secret garden one day as she explored the depths of the Swamp Region. Thanks to her empathy and friendliness, Fog opened up to her about his loss and trauma, and the older mare took him under her wings -quite literally- and invited him to stay in Anthurium with her family, where he would be able to heal from his trauma and pursue his dream of being a botanist. Fogslay and Difèrne are very close, and the colt feels safe soming to Difèrne for help or attention. Difèrne, on her end, is delighted to take care of the young quirlicorn.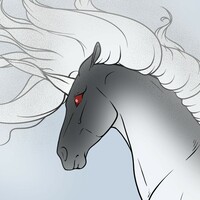 ---
Adoptive son || Fogslay deeply admires Baroque for his characteristacly opposing regal behavior and fun-loving nature. Fogslay loves to immitate him and accompany him on short, spontaneous adventures, although he prefers by far to settle in the library or his greenhouse. Fog trusts Baroque enough to voice his needs and desires to him.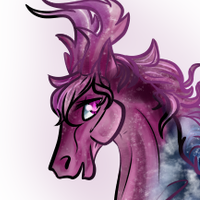 ---
Father figure || Baroque is delighted at the idea of being a father again. Although he may have been a little obnoxious at first by treating the colt like he had treated his much more energtic and adventurous daughter, Baroque has learnt to understand and respect Fog's boundaries and now tailors bonding time specifically for him (and, admittedly, Fog doesn't mind extending his perimeters to fit Baroque's idea of fun). Baroque is always attentive to Fog's needs, although he may be clumsy in execution at times.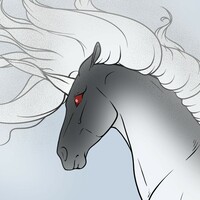 ---
Adoptive little brother || Fog is unsure of what to make of his new sister, since he's only ever met her once. From his understanding, she's the spitting image of her birth parents, which assists in making him more comfortable with her, but it also makes his uncomfortable as it brings him back memories from his own parents and family. Overall, Fog understands her good intentions and is thankful for her blessing, but he is still reluctant to truly accept her as family and rarely confines in her.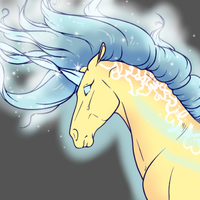 ---
Adoptive older sister || Although Peak rarely returns to Anthurium anymore, she was pleasantly surprised to meet Fog during one of her visits. Like her father, Peak can be a bit overwhelming to Fog due to her intensity, but she is regardless well-meaning. Fogslay invoques a feeling of nostalgia for the mare, and she wishes for him and her parents all the happiness in the world.