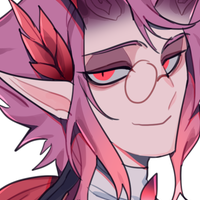 Profile
---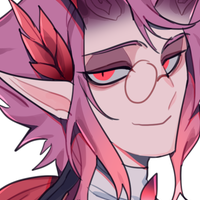 icarus
regal . charming . tense
Icarus
he / him
adult
demon / elf
absurdly tall
handsome bachelor
reading
collecting music boxes
tea
loud music
clutter
most other people
Icarus is particularly weak for soft and tender romantic novels. He cares not for anything explicit in nature, but the gentle pining, the yearning gazes, it wrings his heart so. He will spend his evenings curled up with a favorite book only to have it soured by Nikolaos' unruly racket of harsh music.

Misc
Icarus is a rather tall elf, easily towering over his peers. If he's feeling particularly flirty, his horns begin to glow with a low, pink light.
He and Nikolaos are somehow friends, despite them having varied interests.
Icarus has a monstrous other form though sparingly makes use of it, if ever.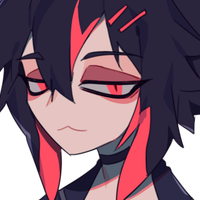 Won't you PLEASE quiet that racket?? PLEASE.