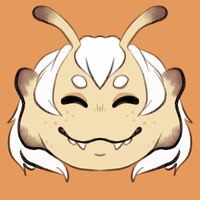 Profile
---
Alien who decided she's a girl because she's obsessed with human cultures and humanity. She's a xenobiologist who specializes in homo sapiens. She loves girls and girly things and thinks it's so cute we have "genders" and assigned herself girl in an astrology/house/Pokemon type kind of way.
Part of Eye Research but idk if I'll do anything with that story so she's a misc humanoid right now. 
Shes also amphibious! I like to draw her with angelfish!