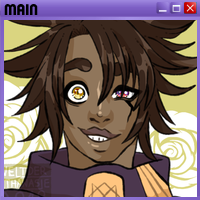 Profile
---
Allen Morgan
"..."
mysterious | secretive | shady
About
A mysterious figure in the shadows...porcelain bodyparts rattling in the dark.
Allen is a riddle. A person that should not exist. Once the youngest child of a particular family, after the death of her parents she was seemingly murdered by her older brothers just to pop up again years later and completely changed.
While her past and family situation stay rather scrambled and full of riddles, she nowadays creates dolls and alikes with souls. Officially Allen is referred to as "Dollmaker" but people do not actually know her appearance. She is a boogeyman, a story in your mind.
There are many odd occurances in the past where people said they have met Allen but no one could ever proof it was the actual Dollmaker.