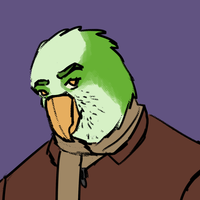 Profile
---
Craig met Julie during secondary school. Being overweight he was bullied by others, which is when Julie stepped in to defend him. The two quickly became friends after that.
At 19 Julie introduced Craig to Stephen and they started dating.
After a two year relationship Craig didn't feel the same anymore and broke up with Stephen. This upset Stephen greatly and they didn't speak during Craig's final year alive.
At 22 he got hit by a car and died, leaving everyone he knew shocked.