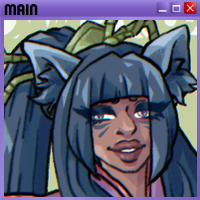 Profile
---
Mori no Miyuki
"I'm just trying my best to help everybody...because in the past I wasn't able to do so..."
Laid-back | Optimistic | Helpful
About
Fought with her family in the war and lost nearly everything.
You either bow down to your fate or hold your head high and carry on with your life, continuing to fight till your last breath...it's hard, it's painful and sometimes even seems impossible.
However, that won't hold you back and you carry on. You fucking carry on even if it will be the death of you. You won't bow down to something mere like fate! You can continue, you can fight, you can life.