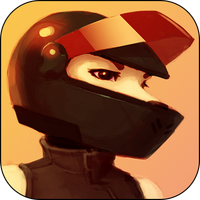 Profile
---
Elizabet was born to a family in Greenland. Nothing else is known about her origin, and her government records have been mysteriously expunged. In the wild, Elizabet has an arsenal of pseudonyms and code names, some of which are accompanied by fabricated ID cards and even social security numbers. The nature of her true identity is very closely guarded, which might be surprising to those who have met the seemingly flamboyant and carefree canine on her down time.
She is wanted for questioning and considered a top suspect in dozens of murders across Europe and North America. To her employers, she is known as AMBER, Gyldenskind, Citrine, Gulddrøm, Devil Dog, and Oroama. She operates entirely through referral; each of her clients is given two disposable email addresses which self-destruct after receiving a message, allowing them to contract more hits or recommend her to someone else. She does not discriminate on contracts, taking on targets ranging from cheating husbands to business magnates to cartel members. The price she puts on a human life ranges from $10,000 to $5 million. She is not typically a lethal threat to anyone she has not been paid to kill, but has not left any living witnesses. As a result, a composite sketch is not available at this time.
Her current whereabouts are unknown. She is known to travel by motorcycle and speak with a slight Danish accent. If you see her, for your own safety, do not approach her. Consider her armed and dangerous. If you have any information that might lead to her arrest, please contact authorities by calling 1-800-225-5324 or + 31 70 302 5000.