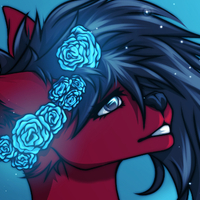 Profile
---
"Emotions are for those too weak too turn them off... don't let your feelings be your down fall"
Ashe is extremely introverted around her classmates and family. She's not the happiest wolf anymore like she used too be, it all changed her first year in middle school when the other canines found out about her secret.
Ashe is angry, sad, and most of all, lonely....
sometimes all she needs is a hug but she's too embarrassed too show any weakness too any of the wolves in her school... except one... but even he can struggle too understand her.
Childhood (WIP, IGNORE)
---
Present day (WIP, IGNORE)
---
Ashe's best friend (cannon). Ashe and Caleb have been together since elementry. Now, both freshmen in highschool! Its rare too find these two separated, Caleb is you quiet kid that's afraid of everyone while Ashe is the one always too his rescue first when he needs her help.
The only female Ashe will ever trust, Tropical. No one knows how she did it, but Trop gained the trust of the most cold and angry wolf in the whole school! props too this queen!