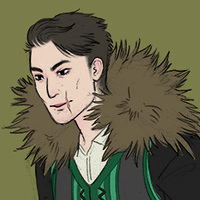 Basic Info
---
Species

Animal-born shapeshifter (Boar)
Profile
---
Lidka can not be called shy by any means but she rather focuses on facts and truth than gossip and small talk. She could also be claimed to be humorless, often missing the jokes during a conversation. Lidka is very calm and docile on the surface but underneath there is hidden temperament and territoriality which peak if her family and farm are in danger. She is not good with authorities and rather follows her own logic and understanding of justice.
Lidka was born animal shapeshifter and spent many of her earlier years in her feral form. Now she owns a farm with her sister Lenka.
Ethnic background: Polish.
Located in a post-apocalyptic world.