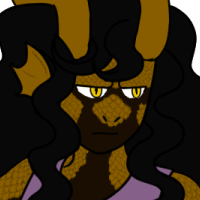 ---
HER TINY LIZARD-SIZED SON!!!!!!! SHE LOVES YVAL SO FRICKIN MUCH!!!! Fierce Dragon Protects Blepping Noodle. Which is why she was absolutely fucking devastated when her son went missing. It didn't take long for her to realize he'd beem kidnapped, but she didn't even know by who, much less where he was taken... ...if he died and thr babydad had remotely any connection to it, she would give him absolute hell.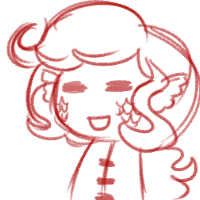 ---
Strong, powerful mom!!!!!!!! Yval really looks up to her. She's a terrifyingly powerful sorceress, yet she's a kind and gentle person. She doted on him a lot when he was a child, and still does. It's mildly embarrassing sometimes, but he's extremely grateful for having such a loving mother. He wishes one day she could take him to see the dragonborn clan that raised her, though... maybe once they reunite.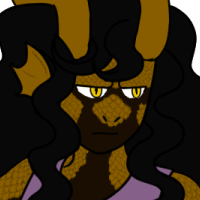 ---
He's like another son to her! She's so glad he and Yval are such good friends... well, up until Yval left around two years or so ago. Even then he's still visited her as often as he could. She just wishes he'd use the door instead of breaking in, though......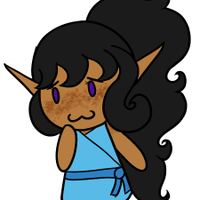 ---
See, he kinda grew up not really knowing his parents and was an urchin for as long as he could remember. So she's basically like a mother figure to him! Gods, though.... it really sucks about Yval.