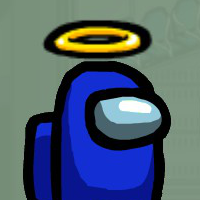 Basic Info
---
Other given names

Tyrion, Artificial Task Unit, 1050

Nickname(s)

Tyr, Tin man, Impostor Fodder

Accessories

Floating, holographic golden halo
Profile
---
[WORK IN PROGRESS. PROPER REFERENCE SHEET WILL COME LATER.]
MEMORY CHIPSET.....  OK
CORE.....                            OK
HULL.....                            OK
"Please, I just want to finish repairs in peace..."
Local robotic unit with an artificial intelligence installed to his systems, Tyrion is a resident Mira employee and surprisingly an expressive one. Having spent time with fellow robots, humans and aliens for years, he has learned a lot about life from their perspectives, and in turn the hardships they all have to face when it comes to maintaining the company's HQ or many spaceships and outline research areas. Tyrion an unfortunately frequent impostor target, though they can and will be left surprised that they see steel and wires rather than flesh, blood and bones inside from his remains when they first destroy him. However, this robot is hacking and fault-resistant, which results into his memory chipset being an object of envy among those who invade Mira-controlled facilities. Impostors who get caught in the act by him though are in for a world of trouble!
He is diligent with his tasks, and often prefers finishing shorter tasks first, longer ones last unless most of his fellow crewmates do longer tasks first, so he can accompany and help keep them safe.