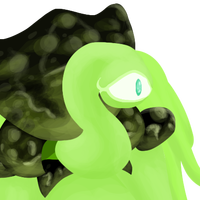 Profile
---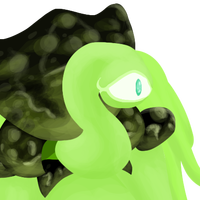 Jyoi

Jyi'ishzhoi

---

Species

Brac'Drieyl

---

Age

247 Human Years

---

Occupation

Explorer

---
Jyoi
Jyi'ishzhoi
Genderless
---
"Yes, I look like a crab, now please stop calling me that, human. I have a name!"
Jyoi is a young adult Brac'Drieyl explorer. They explore various planets in search of a suitable planet to colonize. They've been at it for about 3 years, and during that time, has grown a bit tired of how no species they've met takes them very seriously. They usually try their best to ignore others when they're called a "space cräb".
They're usually seen carrying around a large journal, taking notes about the planet and its inhabitants in order to study later on and hopefully help with choosing a place to colonize. They don't like it when they're inturrupted while taking notes, getting a little aggressive in their speech when they are.
Likes
---
Confusing those that don't speak their language
Their pet Nigligi
Sirloin beef
Jokes
Dislikes
---
Being called a "space cräb"
Anyone who tries to touch their Nigligi
Anyone that asks too many questions while taking notes
Anyone that tries to imitate their language to talk to them
profile html by Hukiolukio