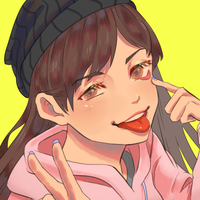 ---
"I'll be home late, okay? Don't wait for me," Her voice somewhat... annoyed and in a sort of rush as she slipped on her flats at the door. With the door open into the mystery of how she would spend her night, she hesitated, catching her tone and gave him a kiss on the cheek. "Don't worry. I'll be here in the morning."
---
"O-Okay..." Seiji cupped the cheek her lips touched, a small smile on his face as he watched her get into a friends car and drive off into the night. But the same worry was stuck in his head; "I hope she won't get into any trouble..." With a sigh and a shake of his head, he closed their door for the night.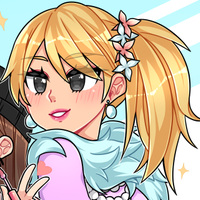 ---
Any friend of Darli's is a friend of Taylor's! She loves talking about makeup with Joanne and getting to do stuff like go to parties and clubs as a intimidating power trio of her, Joanne, and Darli.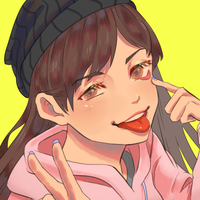 ---
Joanne met Taylor through Darli, and they immediately clicked! With the three of them together, they're an unstoppable group wherever they go. She loves talking to Taylor about makeup and borrows her clothes often. She thinks Taylor is a strong drinker.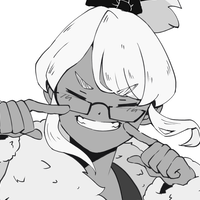 ---
Joanne and Shizuko are past best friends. They grew apart once Shizuko had found out about Joanne's new way of "meeting friends." Shizuko still thinks of her as her friend but, they've grown too distant to get close like they used to.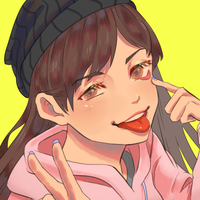 ---
Joanne and Shizuko are past best friends. Joanne thinks Shizuko is a hypocrite since she did the same as what Joanne is doing back in high school. She still thinks Shizuko as a friend, but there's too much between them to make them as friends like they were in the past.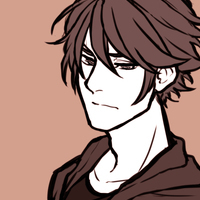 ---
Joanne is an interesting girl to Sunni. He appreciates her attitude and how she isn't as innocent as she seems, however, doesn't always appreciate the hurtful things she does to her boyfriend. That being said, he's yet to turn down enabling her behavior.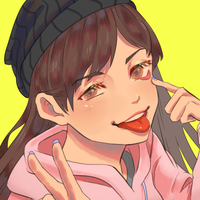 ---
Joanne and Sunni are more of friends with benefits if anything. She calls him up whenever she's bored to spend the night with him while she leaves her own boyfriend behind.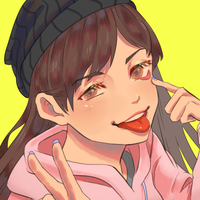 ---
Joanne sees Darli as her best friend and a fun person to be around. She would do anything for Darli if she asked for it.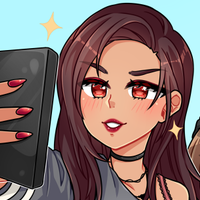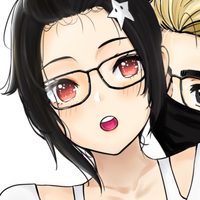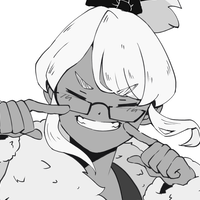 ---
"Look at this dress, Akemi! It's so cute! Would it look good on me? Would it make me look fat? Would Yuuto like it?" - On a girl's day out with Akemi, shopping. Shizuko and Akemi are best friends, even if Akemi gets really annoyed with her easily. They both enjoy each other's company and love each other to deatrh.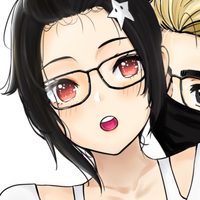 ---
"Shut up, I see it. It's pretty. [pause] No. It probably won't make you look fat. You barely have any fat on you anyways. Don't be stupid. Yuuto likes anything you wear. It's not even funny." - On a girl's day out with Shizuko, shopping. Akemi gets annoyed at Shizuko really easily. But regardless, she sees Shizuko as her best friend and wouldn't change her for anyone else. Except Kenta.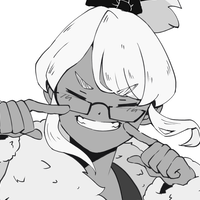 ---
She fell in love with him after two years of being close friends. He helped her go through many breakups before their relationship, and once they got together, they were pretty much attached at the hip every time they're together, which is, unsurprisingly, 90% of the time. She stays over at his house most of the time anyway. And even though they fight every now and then, Shizuko will always love Yuuto.
---
Shizuko was and still is, Yuuto's first ever girlfriend. Which, compared to Shizuko, is surprising. For her, he'll do anything to make her happy. For at least four years, he'd stuck with her through the good and the bad, he knows exactly how to make Shizuko happy despite everything shes gone through. And even though they fight every now and then, Yuuto will always love Shizuko.