Latest Bulletin
---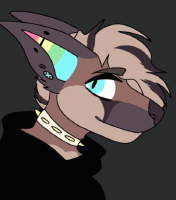 Hi! Most of my characters will be hidden those are ones I'm keeping.
the ones for sale will be in unsorted, I'm asking the creators of each one if I can sell or not sell them.
I'm going to BuyerFest soon so I'm getting some cash to be able to buy stuff when I get there.
if you see any you like feel free to link and offer on here.
Recent Characters & Designs
---