This profile contains hoards of both edgy and cute OCs! Have a look around if you want to see them!
Nathan Drake (Uncharted)
Venti (Genshin Impact)

Ryuji (P5/P5R)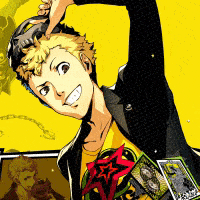 Maruki (P5R)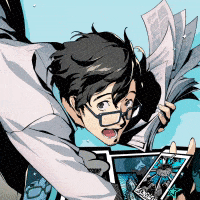 Qrow (RWBY)
Naofumi (ROTSH)
Aizawa (MHA)
Tenya (MHA)
Hello! My name is Arty. I like to draw and I love making Characters. If you decide to stick around, get ready for truck loads of notifications as I often upload images and characters!
On the side next to the large image is a small collection of my favourite characters from all of the media I enjoy, mainly anime and Video games. Feel free to start up a conversation about any of them! (Please avoid potential spoilers for MHA however as I am not caught up.)
Yellow characters are the my favourites! Big comfort characters.
Below are some of my own characters. I love all of my characters to bits so also feel free to talk to me about them! Anyway, enjoy your stay on my profile!