Blank
Links
---
About Me
Hey yo! Welcome to my hoard of characters.
I go by Blank around the web. Im a self taught artist who mainly works in digital art but does some traditional stuff here and there. I adore spooky canine like characters and Pirates...I love pirate themed characters so much!
Im also a bit of a dog nerd especially when it comes to Bully breeds.

Notice
write some notes here
notes
more notes?
Latest Bulletin
---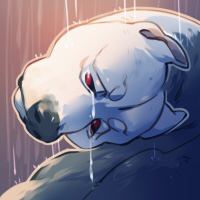 Trying to downsize! Have characters open for offers and some characters have a set price but are still open for other offers. Looking at USD offers only atm.
If you see another character not in the offers tag feel free to messages me Inquiring about them anyway.
Recent Characters & Designs
---