❤
[ EVENTS ] - [ FOR SALE ] - [ RESOURCES ]









CloverCoin's Adoptable TOS: Can gift, trade, or resell. 

No commercial use. No crypto use.

There is no active black list.

The Official Clover Coin Designs toyhouse account. This is here to source clo/cloverse species to the content creators! C:

Looking for AJ's personal TH? Head over to Flipside !





Latest Bulletin
---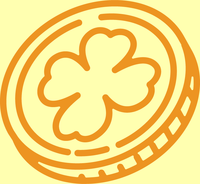 Hello everyone! We're hosting our second gacha trade event! This time the theme is Pokémon!
RULES:
🔴  You may enter up to 5 designs.
You will receive as many designs as you enter into it.
⚪ Yes you may use bases.
🔴  Any Pokémon is allowed. (As are human-like forms of pokémon)
⚪  Yes you may donate existing/premade designs. 
🔴  When the prizes are given out at random, if you draw your own design you get an optional redraw.
This is for everyone to have fun and get new characters! Yes the event is 100% free, just hosted in our discord for the bot to work it's magic.
discord.gg/cloverse <= JOIN US!!!
Recent Characters & Designs
---