Archive of the AskIsaak twitter

Focuses on Isaak and his friends

More characters are to be introduced

Sensitive content properly tagged

Update nearly Daily
Human OC content

Occasional Furry art
Shitposting

OC story account
Update regularly


Occasional sex jokes


Relies on questions
Comic pages format

CosmutArt


Least active account
Block minors/ people

with no age listed


When using any of my Free-to-Use Ressources. Please credit me as an "off-site Artist" so your derivative creations don't flood my art tab. Thank you!
Proceeding sales through DMs only
Recent Characters & Designs
---
Latest Bulletin
---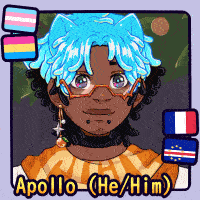 Do you like using Google Forms to get a commission slot from an artist?
I want to make things easier on both myself and yall next time I do YCHs (and maybe do a re-run of the ones from last week)