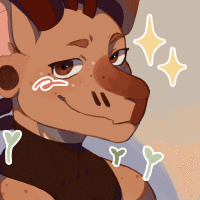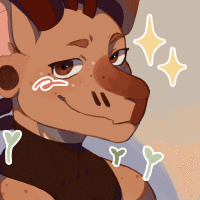 -- THIS IS A TEASER / PREVIEW. PLEASE READ ENTIRE BULLETIN BEFORE ATTEMPTING TO CLAIM A DESIGN --
(copy/pasted from twitter: https://twitter.com/drakeroot_/status/1574405453722836992 )
Drop goes live for patrons friday, and public on SATURDAY OCT 1st at 12pm (noon) EST. Brief gist is each headshot is $75, but designs marked with red numbers + grey backgrounds are OTA auctions. i can also do custom designs for each design (at a reduced price compared to normal) to do any changes, including species swaps, anthro or feral, any palette changes, and really anything you want changed about the design :]
▪️ this spreadsheet has all of the rule details, and will be live updated on availability of designs + current bids on OTA designs ▪️ there are NO holds / preclaims, and no payment plans beyond what is described in the spreadsheet rules.
https://docs.google.com/spreadsheets/d/1E_Bi3ub4RcU7psufA2Yugrsg027muH5Vwe-V9tIk35I/edit?usp=sharing
Feel free to ask any questions you may have!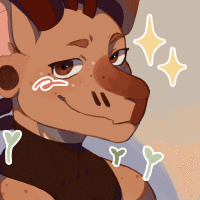 im prepping another 100 headshot adopt mega-batch, this time minus fandom association. open to suggestions of themes, aesthetics, etc. Headshots will be full colored, will probably price them at 50-75, with a few likely being auction/ota. all will be "upgradeable" to have a semicustom fullbody design, anthro or feral. not sure on pricing for that yet but will keep information available as i get closer to completion
as always, my designs will be available to my ko-fi patrons first, and will then be released publicly.
ty for reading, much love <3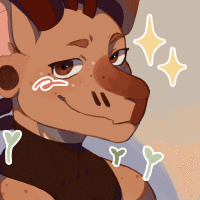 my designs get tossed around a lot so please be careful of scammers yall! if you have ANY doubts on the legitimacy of a design youre interested in, pm me! i can help you track down if its legit or not and do my best to dig for scammers and such.
some folks got scammed off an old design of mine so keep an eye out. its not as big of a deal on toyhouse because you can see which designs i have verified as real, but if you do any offsite trading or see a design by me that isnt officially verified in the designer/creator section of the character, definitely hit me up and i can do some digging for you!