My commissions are OPEN the majority of the time, check down below for info!
---
---
---
HELLO, my name is Ken and I make the art! I don't know what you're doing here, but thanks for passing by. Don't be afraid to talk! I'll answer~!
sopa was here - love you!
Latest Bulletin
---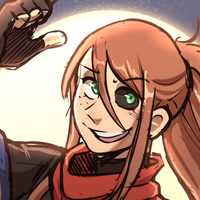 Heyyy! Just posting this to let everyone in my queue that I had a few delays this month with commissions and I'm doing my best to try and keep up! ;;
I still have to open commissions for next month, so please bare with me! ;; If you have any questions you can PM me! Thank you for your patience! ♥
Recent Characters & Designs
---