Heya! Im Lynx uwu

Im your average introverted 21 year old gal, I like to draw and hoard OCs

My TH has been a huge wip for a while, im very slowly putting in my OCs info and working on it behind the scenes

Feel free to look around, comment, favorite, etc, I also have a bunch of characters in my Sales/Trades folder!

Thanks for Checking out my profile!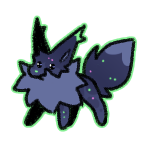 Lynx :: 21 :: She/Her :: Autisitc/ADHD

Digital Artist & OC Hoarder
Commission Info
I do occasionally take commissions!
The link to my examples and prices can be found above!
I dont open commissions here on TH, so follow me on DA or Twitter to know when i open comms!