I am

Lady Bullfinch

^^
 ˎ₍•ʚ•₎ˏ

I am not very communicative and talkative, but... Welcome to all of you

 ˎ₍•ʚ•₎ˏ
Latest Bulletin
---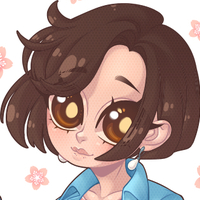 Hello!

I really don't wanted to talk about it, but possible i should...

During the visit to the veterinary clinic this march me and our therapist found bone pathology in my joungest cat's hind leg, so now i should pay for a long and expensive therapy... I paid a lot for it in march, and still have money to cover the a few of future medical bills, but i extremaly afraid of spending all my money before the therapy would be finished. So i wanted to make some money reserve to be sure, that i would be able to pay the therapy from the start to the finish.
So, here is my commission thread and i would be really gratefull if you would be able to order some commission from me.
My current turnaround time is about a month from the moment of payment...
Feel free to PM me if you're interested^^
Recent Characters & Designs
---