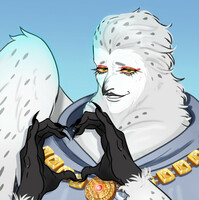 I am a Brazilian freelance artist, majored in psychology. I really enjoy drawing nonhuman chars and handsome boys. 
You can check more about my work on my site: www.moe-machine.art/
I have a Patreon where I post free art, dnd comics and WIPs. :) www.patreon.com/moemachine
Please get in touch directly for questions regarding my work, commissions or project proposals.