Perchey
‒ Окунь | ♀️ | Artist ‒
I like animals, OCs, drawing and communicate with people. But my English is not well, I'm sorry. My birthday is February 29th. This day happens only once every four years!
Latest Bulletin
---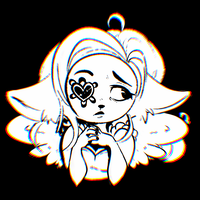 Приветствую в своём профиле! Я очень рада, что вы посетили мой профиль.
Мне очень нравятся зелёные растения, поэтому не удивляйтесь, что их тут много. Надеюсь, вам это не мешает.
Artist | 21 | Red panda | female


Я не против, если Вы будете здесь писать: задавать вопросы, комментировать отдельные сообщения или, может быть, задавать какие-то задания, о чём-то попросить. Давайте будем друзьями и уважать друг друга. Эта тема принадлежит мне и я хотела бы предупредить, что я не люблю, когда незнакомцы упарываются или кидают мемчики; не знаю, сложно с посторонними начать общаться с человеком на таком уровне.