Skulltopus
20+ . Artist . Dreamer
About Me
I love video games and role playing with close friends! I have dreams of having actual projects for these OC's one day.
I have an interest in fairly dark subjects and I love mythology! I absolutely adore villains! As you might tell, I attempt to make a lot of villains. Key word is attempt of course... All in all feel free to PM me or chat me up! ; w;
Friends: Kultana (sibling) classicturtle AKAi Avenue SarcasticSpook
I hold Zem-Zem's hand.
Alt Account: Wretch
Commission Info: Temporarily Closed | Art Trades: Mutuals
Links
Featured Characters
Latest Bulletin
---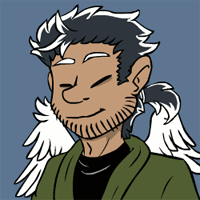 Happy birthday to me! I am getting older! EW!
Another ride on this pretty salty rock we call earth!
Doing my best out here, I'm just doing my best.
Recent Characters & Designs
---