Do not ask for HD pls, unless we are doing an art trade or i'm asking for a commission
For art examples go here Qlipvth
Latest Bulletin
---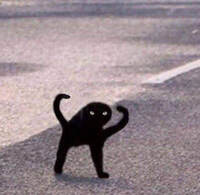 Pls read >:v
Free simple headshots
Rules:
♦ You NEED to have a design by me or a character from a closed species in common with me (Myo, original from the cs owner, guest artist etc)
Example, you have a pacapillar? Cool me too! Then feel free to ask for your free simple headshot for that character. (No, I don't have a pacapillar, is just for the example xD)
♦ Don't rush me, it's a request so I'll take my time, maybe I'll do your request when I have free time, maybe right now who knows  ╮( ̄ω ̄;)╭
♦ Too much detail will be simplified.
♦ Only one per person (for now)
♦ The level of shading will be under my decision (flat, minimal, medium or completely finished)
Adding more later maybe
Species available for the request:
❤ Galyfleur (cs from shrio-nii) 
❤ Eregol? (cs from MaytyNatty I think )
❤ Realtra (cs from WhaleEve)
.... Sadly I don't have to much characters from cs right now lol maybe with the time I'll have more options for you.  (☞°ヮ°)☞ ☜(°ヮ°☜)
But... Extra 
Diabs I don't have one but I love that specie so... If you have feel free to ask for your slot ;3;
examples
Recent Characters & Designs
---