I have ruined my lookup code. :v it is now boring. I'm Atticus, ThornPuck is fine. I'm a wanderer, just drifting through life atm. I sure do love vapidly appealing characters and the world around them so much I'm making a game about it slowly. Art trades are usually open, no commissions.
Latest Bulletin
---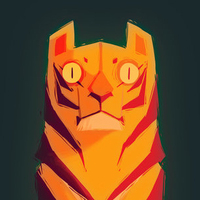 I really want to try and get the whole community together - the ones that aren't even on toyhouse. It's got similar categories to toyhouse forums, and, we're running a monthly contest where the prize atm is a fully rendered image of your OC by me. :v
I hope to see you there!
Recent Characters & Designs
---