twitter | tumblr | instagram |  🎇 twitch 🎇 | wordpress | facebook
I'm a transgender man living with celiac who raises money for charities on Twitch.
Are you interested in commissioning a character from me? 🥺✨
I accept payment via PayPal or CashApp for both pre-designed characters and characters on commission. Buying a character from me grants you full rights to use that character for personal projects or commercial purposes. 
Pre-designed or commissioned characters are great because you can use them for a variety of creative projects, such as Twitch vtuber design or tabletop roleplaying campaigns. You can have fun playing or gaming with friends with an interesting character that is personal to you!
I will accept commissions for not safe for work or pornographic designs according to specific terms and conditions. If that sort of commission interests you, please let me know in your message to me.
✨
If you are UNFAMILIAR WITH TOYHOU.SE:
Use the menu to access my Characters tab if you're interested in seeing characters I have designed.
Latest Bulletin
---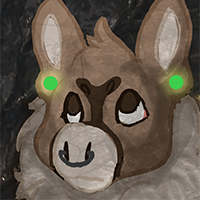 Hello everyone! I'm currently in the process of uploading all of the art from my past two years of streaming to Toyhouse as part of my New Year's Resolution.
I plan on offering price sheet lists soon for character designs and individual art pieces!

Recent Characters & Designs
---