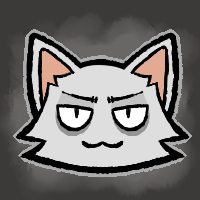 ---
*taps mic* hello everyone *holds her up like Simba in The Lion King* this is my best friend and when I'm feeling less fuzzy brained I'm going to type so much about her because I Care Her
---
You are curious..many worlds have I traveled, many creatures have I observed. You seem the same as I, but empathy is foreign to your heart. Does this mean I am a malfunctioning being? ...I will locate more knowledge on your existence. I must understand why I am.
---
Ahhh, it's that nuisance again. Crawl back six feet under and sleep with the worms. I'm surprised you can even remember the past, old man! Or can you? Tell me, what did it feel like deceiving me? What did it feel like to give up your mortality? What did it feel like wh͠e̴̛͠n͟ ͟I͡҉͜ ̛͘͞a̵̴t́͡͝e̢̛ ̴y҉ó́u͘ ͘͟al̨̀͟i̕͝v͜͡e̕͝?̴ And yet you're back for more?! L̥͔̗̯͉̼͝E̼̖͘Ṯ̢̩̤͇̩'̵͉̹̠̖̟͜S҉͉̯̤̺̠̩͉̬ ̠͎̟̬P̴͇̠̩͔̱͔̖L͎̹̰͔̺̫͞͡A҉̱̘̥̪̞̩̰̪Y͚̦͈̼͡ ̫̲͔̜̲̱̘͈͝ͅA̶̹̥̱͖̝̻̗G̶̪̲̝̺̭̺͡A̷͔̼̻̯͘I͍̥̲̼N͏̣͢ ̢̘̺̜̘̦̰̥̳̼T҉̸͖̜̗̱̗̩̙̕H̷̛̲̩̜̳̝É̢̦̥̘̦͖̦Ņ̸̲͚̯̟͕,̟̫͕͈͠ ̷̸͓͇̰̩̗̻̟H͘҉͙͓̜̤͓̖͓E̷̘̬̯̰̤̩͓͞Ŗ̨҉̺̤͇͔̥̮̞O̙̳͍!͙̘͞
---
I'm sorry, it wasn't supposed to be this way. Don't worry, though...I will never leave your side. As you rise, so will I. I will hunt you, both in this life and the next, over and over again, until the end of time. Your only peaceful resting place will be the darkest pits of hell.