he/him . 28 . tired artist
Artist, cat dad, dungeon master, Mountain Goats enthusiast. Aside from drawing, I also write sometimes and play ukulele. I'm bisexual if that sort of thing matters to you, and am happily partnered. You may contact me on discord at aantlers#0420 if it's urgent.
---
PLAYLIST
NO CHILDREN - THE MOUNTAIN GOATS
" Our friends say it's darkest before the sun rises, we're pretty sure they're all wrong! "
Latest Bulletin
---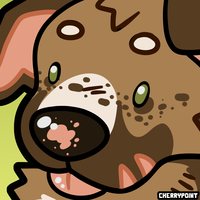 Recent Characters & Designs
---